2017 All Wrapped Up
There has been a lot happen in 2017, and although it feels like it has flown, we have all done a lot and achieved a lot.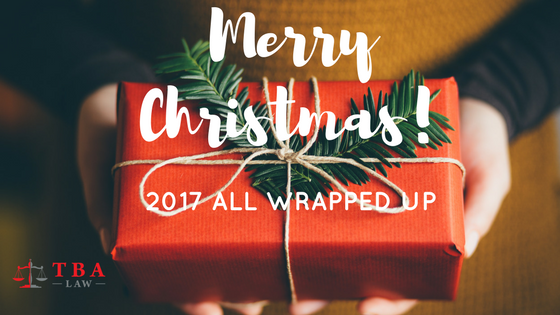 There has also been some legislation changes, which we highlighted in blog posts:
TBA Law is proud to have won awards this year, and been runner up for a couple too:
Jacqui wrote her third legal book.
We did more video this year than ever before:
Otherwise, our usually weekly blog was published, and we've tried to increase the amount of free information the can be downloaded from our site as well.
Finally, and not at all lease, we also added a couple of new staff members to our team – Rochelle, Lajita, and Helen (who is so new she doesn't have a webpage yet). And an office space in Seymour at 52 Station Street.
That's a big year … but more to come in 2018! Looking forward to serving you next year.