Baby-Boomer Retirement and Business Succession
In 2013, RMIT University completed a report based on a survey of 5,000 randomly selected Australian small businesses. It showed that:
the average age of the owners was 58
the proportion of owners who were 65 or older was 25%
within Australia, Victoria accounted for 35% of the firms (NSW/ACT 42%)
60% indicated that the CEO successor would be a family member and that it would be feasible to implement family succession, and
75% had not yet formulated a succession plan.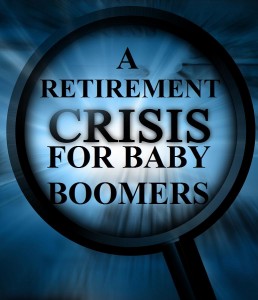 An earlier report, completed in 2006, estimated that the wealth of Australian family firms was $4.3 trillion, with 81% of owners advising that they expected to be retiring in the next 10 years – a transfer of wealth of approximately $3.5 trillion.
It is assumed that baby-boomer parents will be transferring assets owned or controlled by them to their adult children who cover generations X, Y and Z. They may just phase-out and retain an interest with the final transfer happening on their death, or they may undergo a complete transfer and retirement during their lifetime. But ultimately, the children will become directors of family companies during their parents' lifetimes.
The success of such transfers of assets and management will depend on the current structure of the business, and how well planned the transfer is. There are practical and tax considerations to plan for in relation to the transfer of assets, and then there are the potential conflict issues that need to be managed with a change of management and owner. Children will have different interests from their parents, and if multiple children become joint managers they will also have different interests to each other. Finally, if one child is taking over the business, how do the parents ensure that the other children don't feel left out and still get their share of their inheritance?
There is a lot to take into account and try to manage. Don't leave it up to chance – plan for success.
Contact us to arrange a chat with one of our legal professionals. It doesn't hurt to ask.