Conveyancing in 2018
There have been a lot of changes over the last 12-18 months in the world of conveyancing. The introduction of electronic settlements on the PEXA platform (and the push for all settlements to occur this way) has had wider impacts.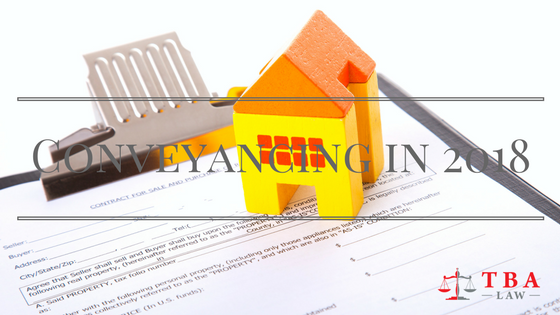 Transfers
The forms at Land Victoria have all changed, and because many of the forms then become electronic on the PEXA platform, their forms will be used less and less. However, for solicitors and conveyancers to be able to sign electronic documents on behalf of their clients, we now need various Authorisations signed.
VOI
Partly due to the PEXA platform, but also because of a few fraudulent situations, Land Victoria also now requires anyone involved in a land transaction to have a Verification of Identity. Their process requires a higher number of identity documents than most banks, or even a passport application in some cases. This process has caused some of our clients a lot of difficulty, particularly if they no longer have photo identification, or they only have extracts of their birth certificate instead of the original.
SRO
The State Revenue Office used to have about 100 difficult forms for various scenarios. They have combined most of these forms into a single online form, which can be emailed and signed by clients online. This has caused some problems, too, firstly because their automatic emails asking for a signature looks like a spam email. But also because many people still do not use email regularly, let alone are able to sign electronically. Hence, solicitors and conveyancers are also having to sign these forms on behalf of their clients.
All stamp duty lodgements also happen online, as do refund requests, and all dealings with the State Revenue Office, so they have closed their physical office and customer service centre so you can no longer walk in to see them.
Land Victoria
Because Land Victoria are wanting more and more things to be done online, they no longer have a customer service centre. This has created a lot of difficulties, particularly when you just have a quick question about something outside the square, which used to be easily answered in a single phone call.
Discharges and Caveats
These are the first forms that Land Victoria has completely cancelled. They no longer accept the paper version of Discharge of Mortgage, or the lodgement of a Caveat. These all have to be done via PEXA. This has created problems, such as when a client has collected their Title and Discharge from their bank some years ago and never registered the Discharge of Mortgage. The electronic Title would have reverted to the original bank, and the bank would have to be approached again for the matter to be finalised.
How we're managing everything
Thankfully, TBA Law has a great relationship with the people at PEXA, and we've been able to quickly put in place a series of processes to cover all these changes. We've also stayed ahead of the changes by regularly attending industry conferences and webinars. Whilst some lawyers and conveyancers are behind the 8-ball, we are leading the way in adopting all the electronic technology, in a way that is still efficient and friendly for our clients.
Here are some other articles on conveyancing: