Facebook Launches a Legacy Contact Feature
by Jacqui Brauman
When you die, Facebook used to give your family two options – either permanently delete the site, or make the site a memorial site. There were lots of issue involved with who had the authority to make that decision, and who would Facebook listen to?
The difficulty for solicitors acting for the estate of a deceased person is that they cannot activate the contact with Facebook themselves. Only a Facebook friend of the deceased is able to lodge the initial notification with Facebook.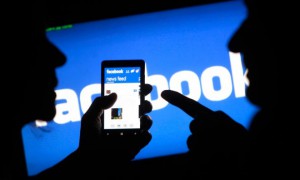 According to Facebook's rules, you cannot leave your username and password for someone else to take over and control your page that way. No one else is allowed to log in as you.
Now you can take control, with the new Facebook legacy contact feature.
You can appoint the person, directly with Facebook, that you want to control you Facebook page if you die. You can also choose to have your Facebook page permanently deleted upon Facebook being notified of your death.
Your legacy contact, once they have notified Facebook of your death, will then be given permission under this new feature to control your memorial page, and to download photos and posts from your archive.
Your legacy contact will be able to post a display at the top of the timeline on your memorial page – something to announce your memorial. They will be able to respond to new friend requests and update your profile picture and cover photo.
They will not be able to:
review any private messages sent to you or your page (so these will effectively go unseen and unanswered;
delete a picture or post that someone has put into your timeline, even if it is offensive; or
remove any friends.
Arguably, these are some important features that you would want a legacy contact to have, so if you legacy contact cannot control access private messages, or remove distressing comments from your page (perhaps a troll is taunting your family after you die), then you might ask what is the point?
It may be preferable to have Facebook allow someone access to download all your photos and a memory of your timeline, and then delete the page. You have to wonder who consulted with Facebook in the introduction of this feature.
It is still questionable whether the executor appointed under your Will has any authority over Facebook at all if you don't get around to recording a legacy contact with Facebook. An executor in your Will is likely to have to have an express power of appointment in relation to your Facebook account.
The battle over our online accounts and digital assets in the event of our death will be ongoing for some time, I believe.
Contact us to arrange a chat. It doesn't hurt to ask.