How To Get Justice When You Can't Afford the Legal System
by Matthew Elvin
About half of all people in Australia experience a legal issue each year. Most of these people won't seek legal assistance or engage the court system to resolve the issue. Why? In no small part, it is due to the prohibitive expense, time and complexity involved.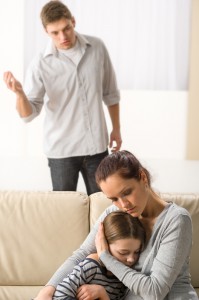 In recent years there have been numerous reviews and reports, including by the Productivity Commission, recommending law reform and recommending further government funding for legal services. However, the opposite has occurred. State and Federal funding has consistently declined. The 2013 Victoria Legal Aid cuts mean that in Victoria a person will no longer get Legal Aid if charged with a criminal offence, unless they are 'facing an immediate term of imprisonment'. The cuts also mean that a person involved in a family law case probably won't be eligible for a legal aid funded lawyer at trial, they'll have to run the trial on their own.
It is not easy to access justice without money. However, here are some suggestions to assist you to do so. In family law matters where you are not eligible for legal aid, we suggest that you use the low cost (or free) mediation services readily available, before considering Court. Mediation services are provided by organisations such as Relationships Australia and the Family Relationship Centre. A large number of disputes are settled in mediation, and never go to Court. You can use mediation more than once.
If mediation doesn't work for your family law matter, try your local Community Legal Centre (CLC). You could be provided with a lawyer for your whole case if you're lucky. However, CLCs resources are scarce, so you should not expect this level of service.
If you decide to engage a family lawyer, consider engaging a lawyer that will put in writing at the first appointment exactly how much they estimate the total legal costs will be. Or you can engage a lawyer who offers 'fixed-fee' services. With the 'fixed-fee' option, you will know up-front exactly how much each stage of the case will cost you. A number of firms offer this option, including Theobald Lawyers.
In (less serious) criminal matters, you can also call your local CLC and see if they will give you advice and/or representation. If you have decided to plead guilty, a lawyer from the CLC may agree to represent you. If you cannot get a CLC lawyer, take advantage of the free duty lawyer service at the Court. The duty lawyer probably won't represent you in the court room, but should give you legal advice at no cost on the day.
If you decide to engage a private lawyer in a criminal matter, don't be afraid to call a few law firms before making your decision. If you know that you will plead guilty, many law firms will provide a fixed-fee for representing you to plead guilty (because it is usually just one court appearance). So you can call a few firms and compare prices. Of course, you need to also be confident in the competency of your lawyer, thus price will not be the only factor.
If you would like advice on your family or criminal law matter, or you would like to learn about our fee structures, do not hesitate to call us to speak with an experienced criminal or family lawyer.
Contact us to arrange a chat. It doesn't hurt to ask.