I need a family lawyer – how do I minimise my legal costs?
by Matthew Elvin
To keep your legal costs to a minimum, the fundamental goal is to ensure that your money is largely spent on the specialist skills of your family lawyer, rather than administrative tasks. Because lawyers generally charge for their time, whether your lawyer is performing an administrative task for you or providing you with specialist legal advice – they are charging you the same amount of money.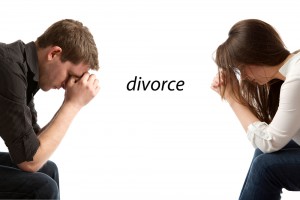 There are some simple ways to reduce the amount of administrative tasks your lawyer has to do. Firstly, you should bring all relevant documents with you to your first appointment. This way, not only will your lawyer be able to provide you with better advice, but it will also save the administrative time of your lawyer following you up afterwards to get the documents. The following are some of the relevant documents to bring with you to a first appointment:
In a parenting case: Psychological reports, school reports, medical reports, photographs, relevant diary entries, previous parenting plans, mediation certificate(s).
In a property/financial case: A comprehensive list of all current assets and liabilities of you and your former spouse, superannuation statement(s), tax returns, pay slips, 'redbook' (free online service) valuations for all motor vehicles, and real estate appraisals/valuations of any real estate (unless you and your former spouse have agreed on a value).
Once you have begun working with your lawyer, one of the most effective ways to minimise legal costs is to minimise unnecessary contact with your lawyer. For instance, you can write down all the non-urgent questions that occur to you over a couple of weeks, then when you next communicate with your lawyer you can ask all of your questions in one phone call/email.
Another effective way is to wait until you have all (or most) of the documents your lawyer has requested of you, and then provide them to your lawyer in one letter/email/appointment. If you forward your lawyer a copy of each document as soon as you obtain it, then your lawyer will spend more time opening your emails/letters, rather than if you send them all at once. Although this may not sound like a big time-saver, it does all add up.
Finally, you should be able to have high degree of trust in your lawyer. Therefore, you should be able to trust that if something important happens, your lawyer will contact you. As tempting as it may be to contact your lawyer for updates, you should consider waiting for your lawyer to call you. Family Law cases typically take many months to resolve, so there will be periods of many weeks at a time where nothing is happening in your case.
If you are interested in ensuring that you pay as little as possible in legal fees whilst still having the highest quality legal representation, please contact TBA Law.
Contact us to arrange a chat. It doesn't hurt to ask.