Jacqueline Brauman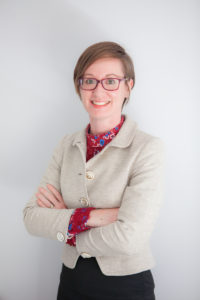 "I help families plan for their children's future in the event of an emergency or death, by protecting their legal rights and interests through my Family Legacy Plan".
Since establishing TBA Law in 2012, Jacqui has become an Accredited Specialist in Wills and Estates and has written and published three books: 'In Case of Emergency', a practical guide for young families in the case of injury or death,  'Death and Social Media, a guide to your digital estate planning', and 'The Sandwich Generation'.
Jacqui Brauman created Theobald Lawyers Pty Ltd in 2012, now trading as TBA Law. TBA Law provides legal services to families in Melbourne and Regional Victoria, focusing on estate planning, family law and property. Jacqui's personal values brought into the firm make all the difference – a commitment to serving her community, very strong ethics and a sense of civil justice, and a dedication to accountability and efficiency.
She has a Bachelor of  Laws, Bachelor of Accounting, Advanced Diploma in Taxation Law, Graduate Certificate in Applied Law (In House), and an Applied Masters in Law majoring in Wills and Estates. Jacqui is a Law Institute Accredited Specialist in Wills and Estates.
Jacqui has also written for Proadvisor, the Australian Property Place, Mouths of Mums, and an audio and paper on Rural Succession Planning for the Television Education Network. She has been interviewed on The F Words podcast, the Dynamic Business Women's podcast, and Dream Life Best Fit podcast.
Jacqui has been a finalist in the Sole Practitioner category for Women In Law in 2016, and is a current finalist in the Regional Firm of the Year in the Australasian Law Awards 2017, and the Law Institute of Victoria legal awards.
Jacqui is a member of the Law Institute of Victoria, Victorian Women Lawyers, the Society of Trust and Estate Practitioners, HerBusiness, Business in Heels, the UN Women National Committee Australia, and WOW Women.