Parenting After Separation
by Lajita Allan-Agnew
Separation is stressful for families and brings with it a plethora of change. How children react to their parents separating depends on the child/s age, temperament and the level of conflict between the parents. If however children are supported and encouraged to maintain a positive relationship with both parents, grandparents and other relatives, they are more likely to adapt to the changes.
Children need the continuing care and support of both parents. It is preferable for children to have healthy communications with their parents. This will equip them with certainty about what is going to happen and why.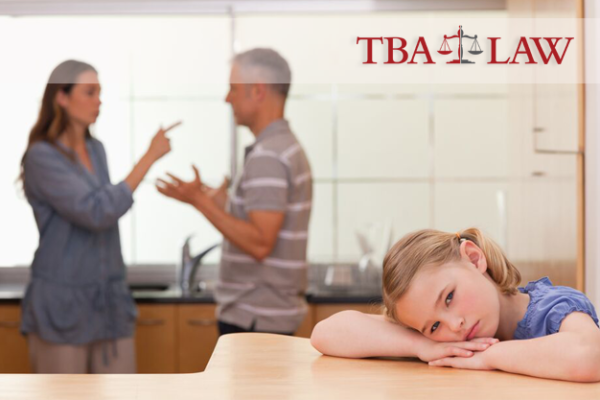 When making arrangements for your child/ren, parents should factor into their parenting plan the following:
the age of the child/ren;
the current routines of the children and whether or not they are flexible;
upcoming family occasions;
the practicality of the child/ren spending equal time or substantial and significant time with each parent;
how and when the child/renwill spend time with other significant persons in their lives, such as grandparents and other relatives;
the cost and availability of before and after school care arrangements;
long term views on schooling, health care, sport and religious matters.
A parenting plan and its logistics can be helped along if both parents:
Give children assurances and reassurances that they are loved;
Be seen by the children as accepting and dealing with the separation in a respectful manner;
Protect the children from felling the need to pick sides;
Allow the children to discuss their feelings in a safe environment and if needbe with a mental health professional;
Keep open communications about issues relating to your child/ren;
Ensure that the children are not exposed to family violence;
Keep communications with the children appropriate and not use the children for emotional support;
Keep the child/ren's teachers 'In the loop' so that they can be there for the children at school and in their studies.
Other resources
There are booklets that may help separating parents work out the best future arrangements for their child/ren. The Department of Social Services are now responsible for the following publications:
You can order by calling 1800 050 009 between 8:30am and 5:30pm Monday to Friday (except public holidays) or download from www.familyrelationships.gov.au
If you would like some advice specific to your circumstances, or would like further LEGAL information, please contact TBA Law on 1300 043 103 to make an appointment in in any one of our offices located in Melbourne, Nagambie, Romsey, Wallan and now in Seymour.