Recovering Debts from Companies
by Matthew Elvin
If a company has failed to pay you or your business a sum greater than $2,000 by the due date, one of the first things you should consider is whether to issue a Statutory Demand for Payment of a Debt ("a Statutory Demand"). At first glance, Statutory Demands are appealing – the cost of issuing one is low and it will place considerable pressure on the Company to pay up. However, while they appear to be simple, an improperly issued Statutory Demand can result in a Costs Order against you, and an incorrectly drafted Statutory Demand can lead to it having no legal effect.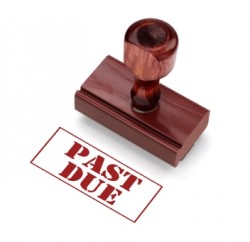 Statutory Demands are affordable to issue, primarily because you do not need to commence legal proceedings. To issue a Statutory Demand, you or your lawyer only needs to draft the Statutory Demand document (usually a two page document), draft and swear an Affidavit, and post these two documents to the debtor Company's registered office. The Debtor Company then has 21 days to either pay, reach agreement with you, or initiate Court proceedings to set aside the statutory Demand. If the company fails to do one of these things, you can apply to a Court to have it Wound Up. Frequently, the Company will settle its debt to you during this 21 days.
The single most important thing to note about Statutory Demands is that you can only issue one if there is "no genuine dispute" about the debt. If there is a genuine dispute, a Statutory Demand may be set aside by a Court – and a Costs Order is likely to be made against you. So, for instance, if the debtor Company told you at the time of receiving your goods or services that it thought the goods or services were not as described, this is likely to constitute a genuine dispute. In this case, you cannot issue a Statutory Demand. You will need to rely on the usual judicial process.
Presuming there is no genuine dispute about the debt (for instance, there is an email from the company acknowledging it), then you should arrange with your lawyer to draft a Statutory Demand and Affidavit and serve them on the company. Lawyers' fees for doing this should be minimal, since it can be done in a single meeting with you and does not require issuing Court proceedings. Alternatively, you can draft the Demand yourself and swear the Affidavit in front of an authorised person (such as a lawyer), but you should take great care to do everything correctly. The Court has little tolerance for mistakes in this area of law.
If a Company is overdue to pay you or your business more than $2,000, contact Theobald Lawyers to confidentially discuss whether issuing a Statutory Demand is an option. If so, we will tell you how much it costs. If not, we will advise you on the alternatives.
Contact us to arrange a chat with one of our legal professionals. It doesn't hurt to ask.
NOW ALSO AVAILABLE BY APPOINTMENT IN MELBOURNE