Separated but not divorced? Your Will should be a priority
I used to tell family law clients when they were separating that their children and their property settlement were the most important things, and that they didn't have to worry about getting a divorce unless they wanted to remarry. However, if you are separated and not divorced, one thing you really do need to make a priority is your Will.
If you had a Will prior to your separation, then it probably left everything to your spouse. If you don't get divorced, then that Will is still valid, and everything will go to your ex-spouse! Even if you have done your property separation.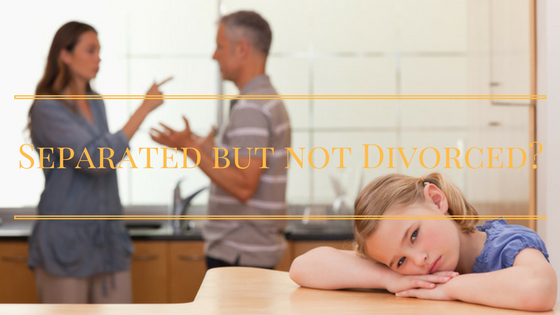 If you didn't have a Will prior to your separation, and you still don't, then you will be what's called "intestate" (you will die without a valid Will). Under the law of intestacy, if you die within 6 years of your separation, then your ex-spouse will still get a large portion of your estate. This occurs even if you have done your property separation with your ex.
If you have parenting orders with your ex-spouse about who sees the kids when, and you don't have a Will, then the children will live with your ex-spouse if you die. You need a valid Will to appoint a guardian that will hold up against your ex-spouse's claim to have them full time. If you don't appoint guardians, then your ex-spouse may take the children and never let them see your family.
There are quite a few other little reasons to do your Will after you've separated, but I have outlined the primary ones. If you have separated from your ex-spouse, it is likely that you don't want your estate and all your assets to go to them after you die! Accidents happens, so please don't ignore the issue and just continue on like you're invincible.
Please contact us to arrange an appointment by phone or in person.
[maxbutton id="2″]