The Truth About Getting Divorced
by Matthew Elvin
If you have recently separated, you may think that getting divorced will sort out the financial and children's issues between you and your ex-partner. Unfortunately, this is incorrect. Getting a divorce from your ex-partner will do little to sort out who will retain which assets and liabilities, and who will be the primary carer of the children.
What a divorce will do is change the legal status of your relationship to your ex-partner. In essence, a divorce will legally end your marriage to that person, so you may lawfully re-marry.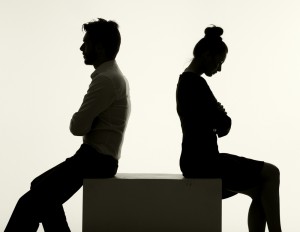 However, in some cases, a divorce can assist to some extent with settling the financial / property affairs from the relationship. This is because you and/or your ex-partner have 12 months following the divorce date to commence the financial / property settlement legal process. If it is not commenced within this period, then you and you ex-partner will be prevented from commencing it altogether, unless special circumstances apply to your case. It is up to the Court to decide whether such special circumstances apply.
To obtain a divorce, you must first wait 12 months after separation before applying. Then, whoever applies for the divorce will have to pay for it. At the time of writing, the Court filing fee to make a divorce application is $845 (unless eligible for a concession fee of $280). If your ex-partner does not want to sign the Divorce papers, then you will also need to pay for the papers to be personally served on him/her, costing up to around $100. Finally, if you use a lawyer, then your lawyer's fees are likely to be $800 – $1,500. Therefore a divorce can cost around $2,000.
So if you are considering getting a divorce, have a think about what you want to achieve. If your finances are limited and you are not looking to re-marry straight away, but you do need to sort out living arrangements for the children asap, or you need to sort out the assets and liabilities (so that you can purchase a new property, for instance), then you could consider applying for the divorce later and using that money to instead obtain legal advice regarding the financial and/or children's issues.
If you have questions about divorce or financial and children's issues, do not hesitate to contact TBA Law for confidential, professional and obligation-free legal advice.
Contact us to arrange a chat. It doesn't hurt to ask.