Case study: why a good accountant and solicitor matter in your estate planning
Recently, a local accountant referred a couple to us who had been through the wringer.
They had only just moved to this new accountant, with whom we work with a lot. Their previous accountant had made things way to complex for them, and then they'd ended up with a tax debt in excess of $100,000. They were forced to liquidate one of their companies.
They needed some detailed estate planning from us.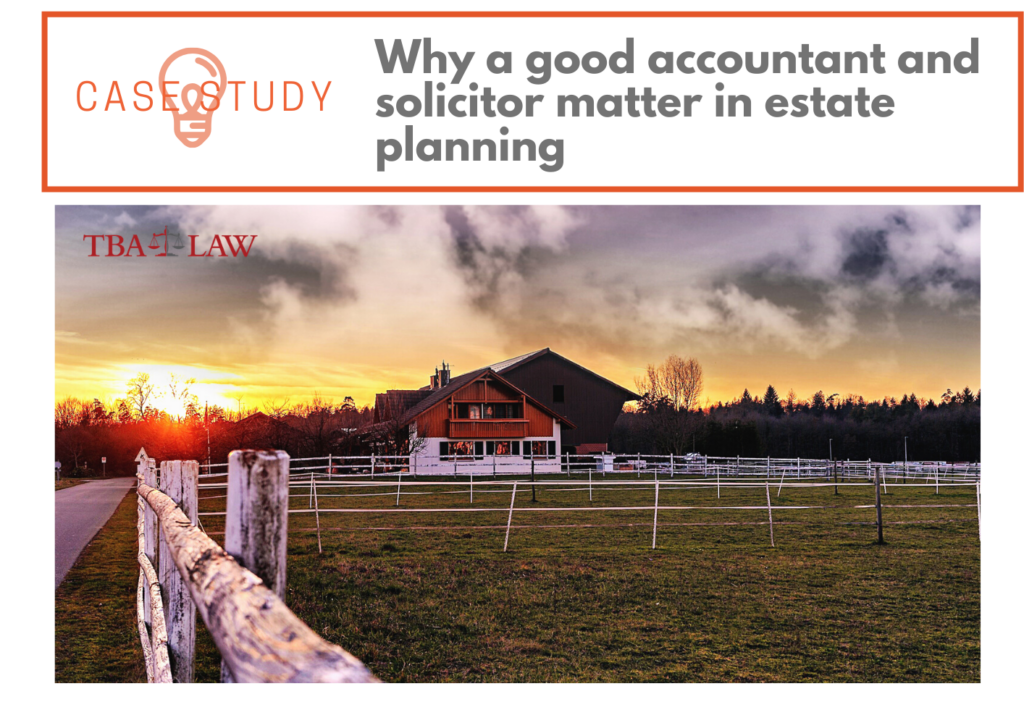 They still had two family trusts, one of which needed to be restructured, and made ready to be finished up in a couple of years. We were able to help with that restructure of the trust.
The other trust was being fairly well managed, and owned a particular piece of farming land which this couple wanted to pass to their son. Because it was in the trust, we were able to help them prepare documents so that the trust itself would transfer to the son, instead of the land coming out of the trust and incurring tax unnecessarily first.
Not only did we save tax by doing it this way, we also protected this farm land from a potential claim by the other children of the couple.
There were a few other pieces of land owned by the couple in their own names, which were given to various children in the Will.
We were also able to make sure that control of the trusts and the farming business could continue if one or both of them lost capacity, by putting powers of attorney in place. If the farming business could be kept running, it would be more valuable ultimately, than if it lost continuity.
This case is a great example of having a good local team around you – having the right accountant who knows us and what we can do.