Achieving the best possible outcome for your separation or divorce
Free Webinar: Avoid the 3 Common Mistakes Separating Couples Make
We are approachable, responsive, and completely dedicated to achieving the best possible outcomes for our clients.
Many firms charge by the hour when acting in a separation and divorce, and they profit from the misery of others. The key to a successful separation is usually to get it over and done with quickly, so that both parties can move on with their lives, and not be financially ruined. The financial cost can be significant in a separation or divorce, but there are other significant costs that you can also avoid – time, integrity, other relationships, and stress.
Whether we are assisting you to negotiate a settlement, obtain a divorce, or issue court proceedings, we provide excellent value for money and strive to achieve the best results as promptly and cost-effectively as possible.
From your very first meeting with us, we will provide you with an overview of the relevant process, give you comprehensive and confident advice about your rights and obligations, and provide you with an accurate assessment of the complete legal costs likely to be involved.
SEPARATION AND DIVORCE SERVICES
The breakdown of a relationship is often a difficult and stressful experience.
TBA Law are here to help.
We offer high quality legal services and mediation in all aspects of Family Law such as:
divorce
financial and property settlements
children and parenting matters
de facto relationships
same sex relationships
pre-nuptial agreements
binding financial agreements
spousal maintenance
child support issues.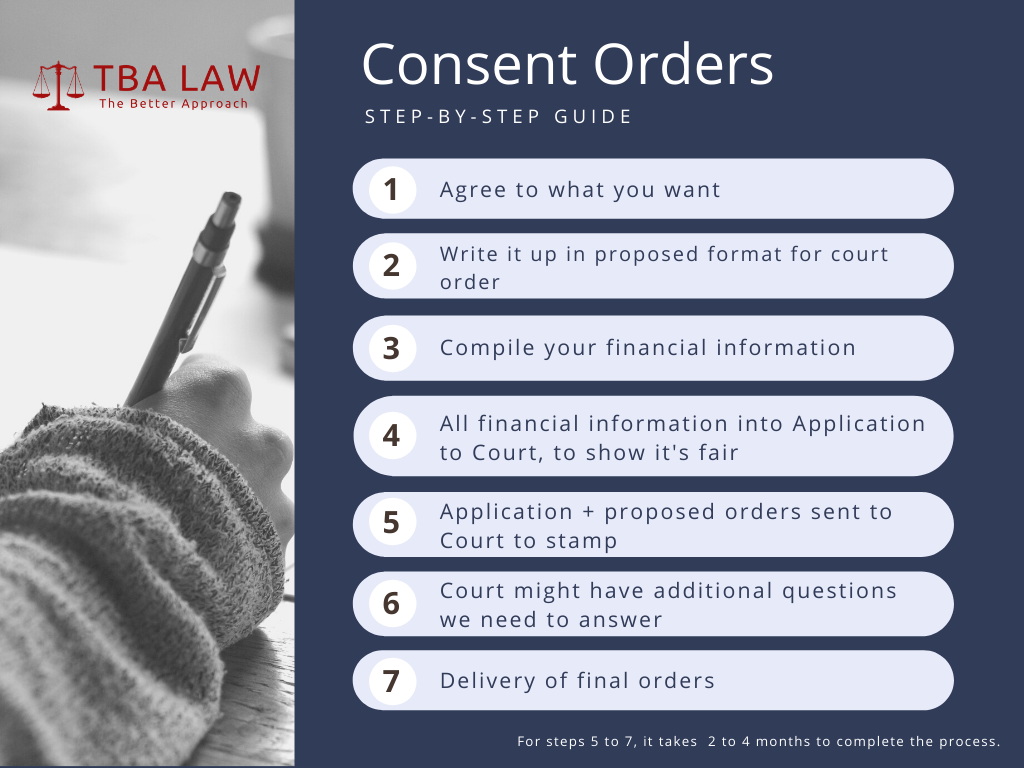 FEE OPTIONS
We offer a choice of fee structures to suit your needs, including:
Fixed Fee
We will provide you with an upfront fixed amount for our legal fees for each stage of your matter. It is helpful to know the cost at the beginning, so there are no unexpected surprises at the end. It may also assist you to make more informed decisions at an early stage in regards to how you would like your matter to proceed.
Time Based Billing
We bill you for the exact amount of time that we spend on your matter. If we are able to progress your matter very efficiently, this will result in savings for you. We will update you with the current amount of your account periodically, or upon request by you. We will issue an invoice either at the end of each stage, or monthly, as you prefer.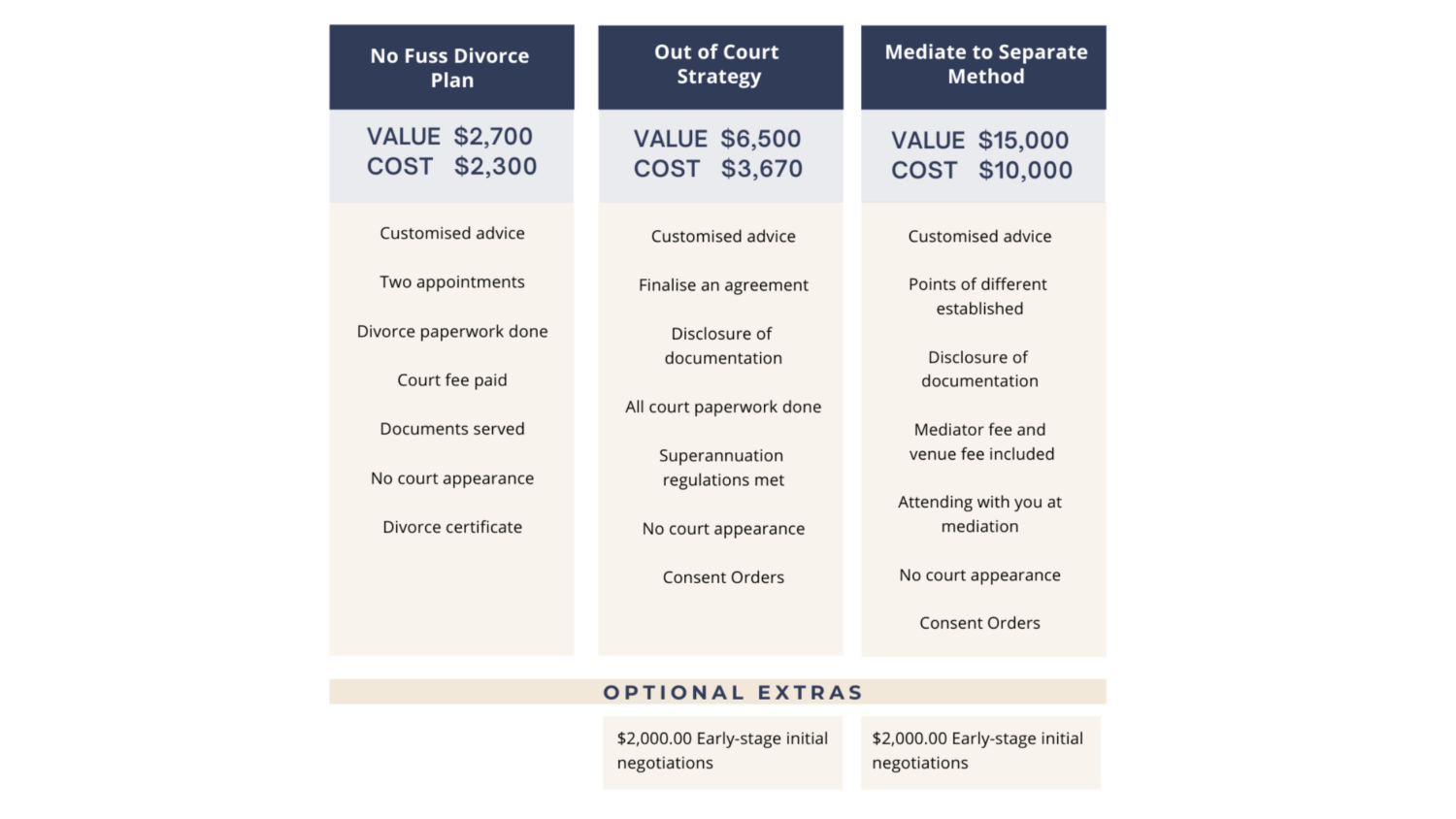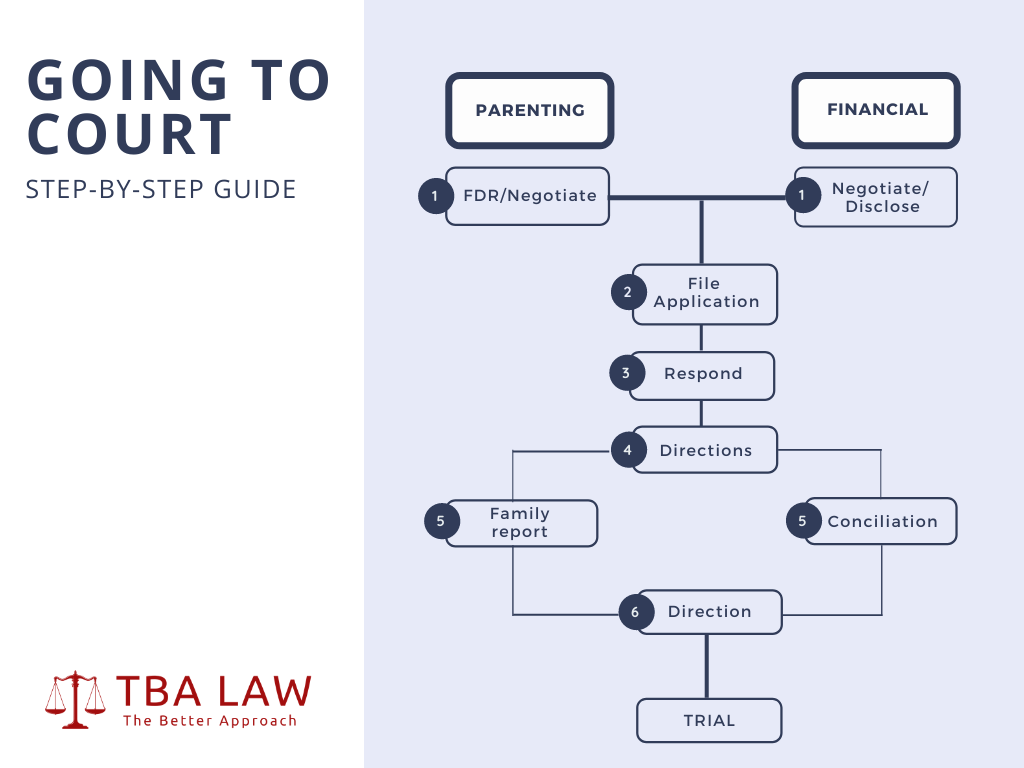 Free information sheets can be downloaded on the following topics: