Case study: Negotiate a settlement as early as possible
Prevention is always better than a cure, so getting your Will done well is the best option.
But the second best option is to negotiate a settlement as early as possible, when there's a potential claim.
We recently acted for a brother and sister, Ben and Lilian, after their elderly mother passed away. Their father had died over a decade before, and their lonely mother seems to have taken in an elderly man who had bad health.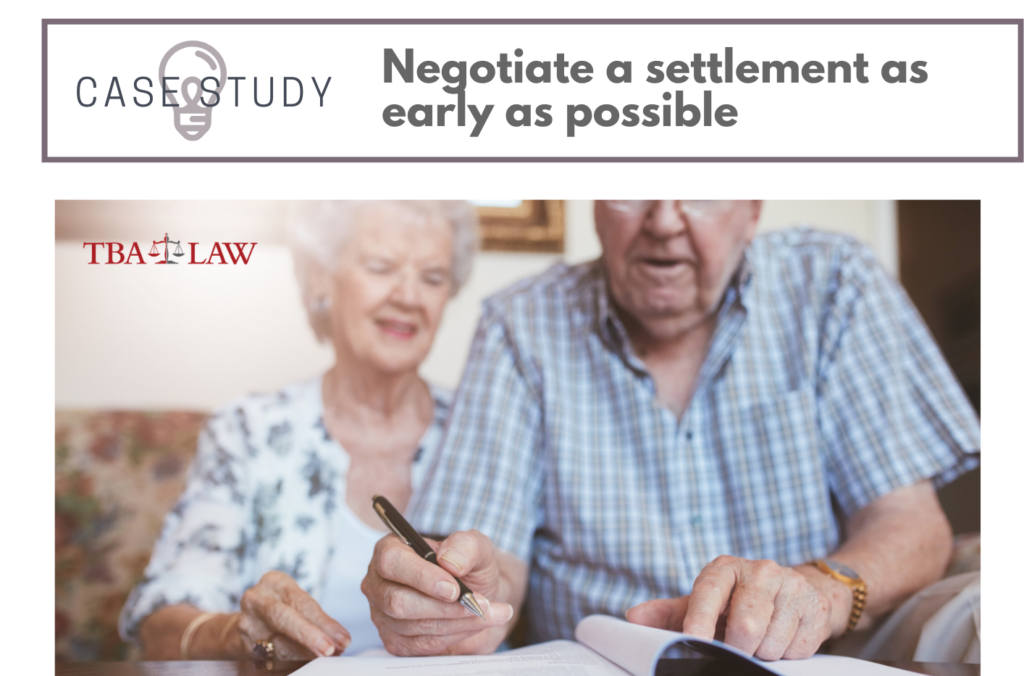 Ben and Lilian knew of this old man, Frank, but only as someone who their mother was helping out. Their mother had moved him into her spare room, and would drive him to his medical appointments. Frank tried to help fix a couple of things around the house, but really just caused a whole series of half-finished projects around the house.
After their mother died, Frank made a claim that he was in fact engaged to be married to Ben and Lilian's mother. No one had heard of this – none of her friends, and certainly not Ben and Lilian.
Frank engaged a solicitor, and set out an elaborate hidden relationship of intimacy and reliance between himself and Ben and Lilian's mother.
Part of the problem was that the Will pre-dated their mother meeting Frank. She had gone and given instructions to another solicitor for a new Will, and had had advice that Frank didn't have a claim, based on what she had told that solicitor. So she mistakenly thought that her old Will was fine, and didn't end up signing the new Will.
We ended up negotiating a settlement with Frank that Ben and Lillian could live with. It was a very minimum amount, and was basically a refund on what he'd contributed to her household over the last few years, being less than $10,000.
Because we were able to negotiate a settlement very quickly, the legal costs to the estate were minimal, and Frank had to pay his own legal costs out of his settlement amount.
It was also lucky that Frank's solicitor even wanted to negotiate. Often, in these kinds of matters, a potential beneficiary will just make a claim straight into the Court without any genuine attempt to settle the claim.
The best results are a result that someone can have some control over themselves – so a negotiated result. As opposed to having the Court decide how to carve everything up.