Repairs and Spare Parts
by Matthew Elvin
Under the Australian Consumer Law ("ACL"), manufacturers and importers are required to guarantee the availability of repairs and spare parts to consumers for a 'reasonable' time. That is, they must take all reasonable steps to provide spare parts and repair facilities (such as a place that can fix the consumer's goods), for a reasonable time after the sale. An example of this would be where a part of a consumer's one year old mobile phone breaks and needs replacing. The business who imported or manufactured that phone must provide a way that the phone can be fixed, because it would be 'reasonable' to expect that parts would be available for a one year old phone and that it would be repairable.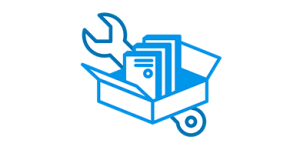 However, it is important to note that where a manufacturer or importer provides a written document to the customer prior to or at the time of sale, which states the period within which that repair facilities or spare parts will be available, than the guarantee only applies within that period of time (even if that time is less than what may be considered 'reasonable'). Providing such a written document is an important step that many businesses, especially, importers, may want to consider taking if they suspect or know that they will have difficulty procuring parts for products that they have imported in the not too distant future. Other than by providing such a written document, there is no other means of altering the minimum protections provided to a consumer buy this Consumer Guarantee.
Finally, if a manufacturer fails to meet their requirements to guarantee repairs and spare parts, the manufacturer must provide a remedy. If the manufacturer fails to provide a remedy within a reasonable time, the consumer can sue the manufacturer in a tribunal or court. In suing them, the consumer can not only claim for their direct financial loss, but also for the consequential loss that the consumer incurs (consequential loss is loss that is incurred as a result of not being able to have the item repaired; consequential loss is discussed in detail in a later article in this series).
If you have any concerns about providing your customers with spare parts or repairs, or about Consumer Guarantees generally, do not hesitate to contact Theobald Lawyers to receive confidential advice on the subject matter.
Contact us to arrange a chat with one of our legal professionals. It doesn't hurt to ask.
NOW ALSO AVAILABLE BY APPOINTMENT IN MELBOURNE