Security … and everything you need to know as a client of TBA Law!
By Rochelle Manderson
This blog is a little different than our normal blogs on legal issues that may or may not be relevant to your situation. This blog is all about security, how we keep your information safe, and how you know you are actually communicating with us, and not a scammer or computer hacker. This blog is a must read for all of our clients, so buckle up and read on…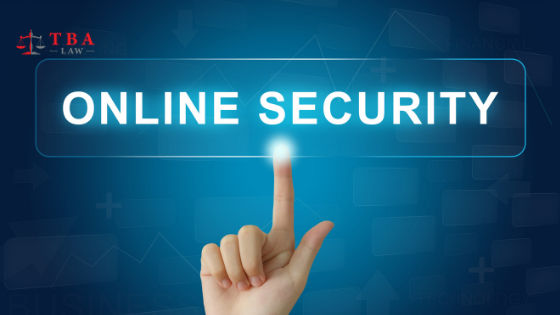 Email
Let us begin with one of the most used means of communication, email. We've all had scam emails that are obviously scammers and this is often obvious by the poor use of English and other such signs, however some scams are more sophisticated and harder to spot. So, always remember the following:
Our firm will never send an email from a generic address such as Bigpond, Hotmail, or Gmail.
Any email you receive from us will either be from [email protected], or from the solicitor or staff members direct email, which is always [email protected]. We make no exceptions, so if it isn't from tbalaw.com.au, it isn't us.
Money, payments, and transfers
There are many instances where we may need to ask you to transfer money, and there is a specific way we will ask you this. You may be purchasing a property, paying an invoice, or providing funds for litigation you are involved in. Any of these transactions will be into our Trust Account. We will send you our Trust Account details in correspondence attached to an email in PDF form. If we have sent you an invoice, it will always be as a PDF attachment to an email, or via post for those clients who do not have email access. Our letters and invoices will always be on the official TBA letterhead, again there are no exceptions to this. If you receive an invoice from us, you will also generally receive correspondence along with it, or we will have been speaking with you via telephone.
You may be involved in the sale of your property or business, you may have won a judgement in Court and have funds awarded to you, or you may have signed consent orders following a family law matter and you will be receiving funds as part of the agreement. We have a process for this:
If you are selling property and the purchase funds are to be deposited into your account, we will always send you an Authority to Pay form. This is a simple document where you hand write your account details for the money to be paid, and either send the original to us or a scanned copy via email. We will never ask for this information in the body of an email, so if you receive an email requesting this information, so if you ever receive such an email, don't answer it ad tell us immediately.
PEXA & the SRO
PEXA stands for Property Exchange Australia, and it is the new way forward for conveyancing and property transfers. If you have purchased or sold your property, or been involved in a transfer of property under a Will, or pursuant to Court Orders, you will be aware of PEXA. It has been mandated by Land Victoria that all transactions occur electronically, and that is PEXA. However, PEXA has also made the news recently for breaches in security, and understandably so. At settlement, PEXA instructs the financial institutions to transfer money to other financial institutions based on the information entered onto the financial settlement statement. Think of it as the old fashion cheques being handed to the parties at settlement, only now it all occurs electronically. There is a lot of money being transferred, so naturally it will be attractive to certain people to try and hack into. However, here's how we work to keep your money safe:
If you are selling your property, we will have send you an authority to pay the funds to your nominated account. This will always be sent as an attachment or via post. We will upload these details onto PEXA and will always check these account details before we electronically sign the Financial Statement. We never sign the Financial Statement until the day of settlement, giving very little time for anyone to hack into the system and change the account details.
If you are purchasing a property and providing funds, we will have you transfer the funds to our trust account. Again, these details will be emailed to you in an attachment, or posted to you. We will always confirm our Trust account details before we electronically sign the Statement, and we will only do this on the day of settlement. Again, this gives very little time to have someone hack into the system and change the details.
If you are worried about any email we send you requesting you deposit funds, please call us! We will always take your call if you are worried you have been hacked.
The SRO deals with Stamp Duty for property transactions, and both transferor and transferee are required to sign Duties forms. Now stay with me here, this is important! The SRO will send you an emailed link to the Duties form to electronically sign by clicking a box. Here is what you need to remember:
These emails can resemble spam, or even be sent to your junk folder, depending on your email settings. We will always call you after the email has been sent from the SRO requesting your signature, and let you know the email is there and it is legitimate and safe to follow. No one likes to click links in emails that take you to another website, and that is a safe instinct to have, so we will call you to tell you it is alright, and is not a hacker.
Again, if you receive one of these emails and you are not sure, you can call us and we will confirm whether we have had the SRO send it to you. We are here to help you through the transaction and will always be happy to assist you, and keep you, and your information, safe!
Conclusion
We as a firm really do care about all of our clients, their security, and their peace of mind. We work tirelessly to ensure our security is not breached, and stay abreast of the latest hacking attempts reported by other firms or by the LIV. Thus far, we have been very successful with this. So, please remember the few rules outlined above, and together we will keep you, your money and your personal information safe.