What Are Retail Leases?
Leases Series: Two of Four
For those you have commercial or industrial properties that you lease out, or if you are a tenant leasing a commercial or industrial property, you might be interested to know that the Retail Leases Act and all its additional benefits may apply to you after all.
The definition of what consists of a "retail premises" under the Retail Leases Act is getting broader! It used to be the case that if you had an industrial-type service business, you wouldn't fall under the Retail Leases Act. But now, it is likely that you do: any service business that is not excluded by one of the situations below is likely to be a retail business to come under the Retail Leases Act.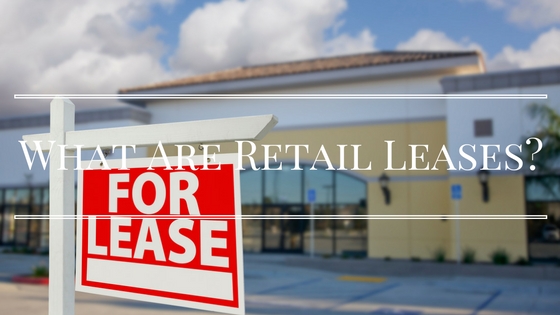 The Retail Leases Act excludes situations such as:
where the occupancy costs exceed $1million,
where the business is being carried out for the landlord,
where the tenant is a publicly listed corporation,
such as long term leases, or
the lettable space exceeds 1,000 sqm.
Where the premises is a shop and a residence, then the Retails Leases Act applies to the shop area, but the the Residential Tenancies Act won't apply to the residence, because it's not separate!