What To Expect at Your First Family Law Court Hearing
by Matthew Elvin
At the first family law hearing, don't expect to see witnesses cross-examined in the court room like on television shows. The first court hearing is more procedural, with the judge only usually making 'interim' orders. These only last until a final order is made on another date.
In the morning, a little before the judge enters the court room, you or your lawyer go into the court room to tell the judge's associate that you are present. If you do not have a lawyer, the judge's associate should tell you where to find the duty lawyer. The duty layer can give you free legal advice, but will not usually speak on your behalf in the court room.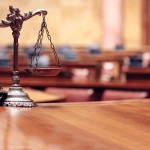 Whenever you go into a court room, make sure that your phone is off, you are not eating or drinking, and you don't wear a hat or sunglasses. While the court is in session, give a small bow (facing the judge) each time you enter and leave the room.
At the very beginning of the day all the lawyers for all the cases, as well as many of the parties themselves, will be in that court room. However, once the judge enters the court room, the judge will ask if there are any matters to be "stood down". One by one, most of the lawyers will ask to stand their cases down, and then leave the court room. "Standing down" a case postpones that case until a little later in the morning/day, so the parties can discuss it with each other outside of the court room to see if they can agree on anything before asking the judge to decide. Often you or your lawyer will stand your case down too. For instance, in a financial/property case, you may want to ask the other party if they would agree that some property needs to be valued, or that a mediation or conciliation conference should take place, to assist in the resolution of the matter.
If there are some things that cannot be agreed upon, the judge can make a ruling on these issues. For instance, if the parties cannot agree on who should pay the cost of valuing an asset of the relationship, the judge may can make that decision.
Once all the issues have either been agreed upon or ruled on by the judge, the judge will obtain any necessary future court dates (for a conciliation conference, a family consultant's assessment, a further hearing etc.) and will make the Orders. You or your lawyer should write down the court dates, because you probably won't receive a copy of the printed Orders for a couple of weeks.
If you need to attend court soon in a family law case, do not hesitate to call Theobald Lawyers for confidential advice from an experienced family lawyer.
Contact us to arrange a chat with one of our legal professionals. It doesn't hurt to ask.
NOW ALSO AVAILABLE BY APPOINTMENT IN MELBOURNE