Where We Are Now: Business Update Post
by Jacqui Brauman
2015 was a really big year for us, so I wanted to recap and let you all know a little bit about the plans for the future.
Most of you will now that I bought this business in October 2012, so I've been at it for a bit over 3 years now. Sam Streatfeild was my original secretary, but she left to pursue her real passions, after a trip overseas about 18 months ago. I was lucky enough to know of Rachel Smith, and that she had completed her certificate in Legal Administration, so she has been with me ever since.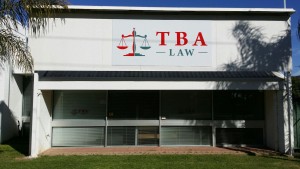 Around this same time, about 18 months ago, I branched out into Wallan, using a space generously provided by Harris Business Solutions. I did this with the plans for growth, but our office in Nagambie was too small for another solicitor, so I needed extra space. I hired Matthew Elvin who lasted with me for 12 months, helping to grow the capacity of the firm. He left after 12 months, again to travel overseas.
About 12 months ago, the work load had increased enough for me to hire a conveyancer, Melitta Hill. She helped me with that area, whilst Matthew had taken over crime and family law. I continued doing property law, wills and estate planning and administration, and other legal tasks for small businesses.
When Matthew left, there was about a month where I had to do his work as well, until I found Rafe Zora to take his spot. Rafe is our new gun solicitor that will help us grow to the next level.
Melitta is currently on maternity leave, having had her baby in late November. In preparation for Melitta having maternity leave, I hired a graduate solicitor, Peter Bourke. But he wasn't a good fit for the firm, so he was quickly replaced by our paralegal, Regina Schaefer. Regina is in her second year of her law degree, and has a wealth of experience from similar industries.
We moved to our new office at 145 High Street Nagambie at the beginning of October 2015, so we finally had room for everyone. At the same time, we rebranded to TBA Law, finally leaving the old name in the past.
My first book was launched at the beginning of 2015, In Case of Emergency, and I wrote my second book throughout the year. It is about to be launched: Death and Social Media. I also finished my Masters Degree in Applied Law (Wills and Estates) at the end of 2015.
What a big year!
2016 will be a year for some consolidation. Melitta should return in the second quarter. By July, I would like to have our own full time office in Wallan, in our own space. I will be undertaking my specialist accreditation in Wills and Estates, and I also hope to take the firm through the 5-tick Australian standards process for excellence this year. If growth continues at the same rate, I may have to find another graduate solicitor, but we will have to wait and see what the year brings …
Thank you everyone for your support during this particularly busy time.