Case study: Why You Need to Appoint Guardians for Your Children
One of the cases that I came across a few years ago, through a friend working as a prosecutor, made me want to bring estate planning awareness to parents of young children. This case was one of the reasons why I did my Masters Degree in Wills and Estates, and why I wrote my first book, In Case of Emergency.
My friend was prosecuting a woman who had run a red light in the Melbourne CBD, and ploughed down unsuspecting pedestrians crossing the road. Two of the people to die was a couple from Sydney, who had come down to watch a game of AFL.
The young parents had left their two children at home when they'd taken their weekend to Melbourne, when they tragically died.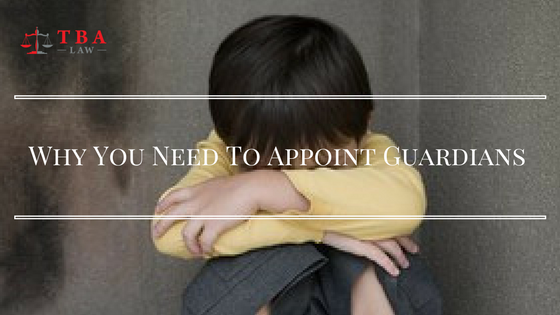 Family Infighting
It was some years later by the time my friend was prosecuting the driver, but as part of the victim impact statements she told me that the children of the young parents had been dragged through Family Court for the last couple of years. Neither of the grandparents on either side of the family liked the other, and the grandparents who had been caring for the children that fateful weekend had then withheld the children from their other grandparents for months and months after the children's parents died.
The Cost of Not Having A Will
The parents had died without Wills. Therefore, they did not have guardians nominated for the children if something happened to them.
They did not get to choose who the executors of their estates were, or who looked after the money for the children. They did not get to choose that their children's funds were held in trust until later in life – their children's money was open to use by whomever had the kids in their care, and the kids would get whatever was left once they turned 18 years old.
If those parents had had the opportunity and foresight to do their estate planning, things would have been very different.
They would have probably chosen friends as guardians for their children, instead of family members.
They would have left detailed instructions to their guardians and how they wanted their children raised, and what their money could be spent on.
They would have appointed executors in their wills that were independent to the guardians, so the guardians wouldn't have free access to the children's funds.
They also would have left the funds in trust until their children got to 25 years old, which was an age they would have thought more appropriate for their children to take control.

Taking care of their children should be their number one priority, and even if they think they don't have much in the way of assets, that is not the point (beside the fact that their combined supers would usually be about $1m!).
The point is to control who cares for your kids, and not make their life as orphans even worse with grandparents fighting over them and their money.
Get your estate planning done with Jacqui as soon as possible, because she understands the unique needs of young families.