Commencing litigation, it's not like on TV!
by Rochelle Manderson
We have all heard people say it – "I'm gonna' sue 'em!", but those words are so often said with no real understanding of what is involved. Litigation is a long, costly and stressful process, not like you see on television. Anyone should think very hard before commencing proceedings against another party. In the following series of blogs, we will examine what is involved in civil litigation in Victoria.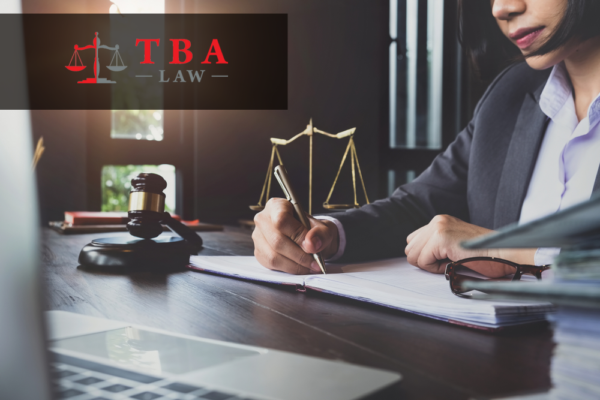 This is the first in a series of blogs that will look at what is involved in civil litigation in Victoria including commencing proceedings, defending a matter, the Court process, and enforcing a civil judgement. Civil litigation is where one private party will litigate against another private party when they believe their legal rights have been infringed, and they will seek an Order from the relevant Court for monetary payment, specific performance, damages, or compensation, as distinct from a criminal matter that is commenced by the State against a private party. The first blog of the series will look at which Court to commence proceedings, or more specifically, the civil jurisdiction of the Victorian Court system.
Which Court?
Good question! There is the Magistrates Court of Victoria, which is like a local Court, the County Court of Victoria (perhaps akin to the middle child of the family), and the Supreme Court of Victoria. There is also the option to commence proceedings in VCAT (Victoria Civil and Administrative Tribunal), or there are more specialist Courts like the Federal Circuit Court, the Family Court etc. for very specific matters. For litigation matters, you are most likely looking at Magistrates Court, County Court or Supreme Court. Each Court has a slightly different jurisdiction, so you need to ensure you are in the right place. It is beyond the scope of this blog to discuss in detail the role and jurisdiction of each Court, or whether matters are heard by a sitting judge or by jury etc., nor will this blog look at criminal or family law matters, however, this blog will offer a brief '101' on the civil jurisdiction of each Court.
VCAT is sometimes referred to as the 'people's court', it is rare for either party to be awarded their costs, and you do not need to have a solicitor or barrister to represent you. However, it is often a good idea to seek professional advice from your solicitor before commencing proceedings, as it is still enforcing Victorian law. If you have a consumer law issue, or an issue with your landlord etc., you can choose to commence proceedings in VCAT.
The Magistrates Court can hear money and/or property disputes of up to $100,000.00, such as contract disputes or debt collection matters. This is your lowest Court in the hierarchy, and will generally be a slightly less expensive option to file your claim. The Magistrates Court of Victoria are located all around Victoria in both Melbourne, surrounding suburbs and country/regional areas of the State. Therefore, access to a local Court venue is also a positive aspect of the Magistrates Court as an option for litigation.
The County Court of Victoria sits above the Magistrates Court and can hear more serious matters with no monetary cap on damages. The civil jurisdiction of the County Court is divided into two divisions, the Commercial Division comprising of four specialist lists, and the Common Law division comprising eight specialist lists. The Commercial Division will be where matters such as debt recovery, contact disputes, and property matters can be heard, while the Common Law division will hear matters dealing with claims for damages and compensation.
The Supreme Court is not a type of pizza, but the highest Court your matter can be heard unless it is being heard on appeal on a matter of law. The Supreme Court consists of both the Supreme Court and Court of Appeal (although you do not commence proceedings in the Court of Appeal), and it will hear the very serious matters, for example, claims of over $200,000.00, large business disputes, etc. The Supreme Court has three divisions, Crime (irrelevant for civil litigation and therefore this series of blogs), Common Law and Commercial, and similar to the County Court, each division has a number of lists that your matter will be heard under. The Supreme Court of Victoria can hear cases involving unlimited amounts of money, or matters with complex legal issues.
In all circumstances you should seek advice from your solicitor and be guided by their opinion on your matter. Once you have ascertained whether you have a legal action, and which Court your matter belongs in, you will need to commence proceedings. Join us for the second blog of this series and discover how to begin proceedings, and what factors you need to look at before you do so.