Easy Estate Planning
Having a Will done is something that every adult should turn their mind to. The estate planning process is move involved that just doing your Will, and it can feel quite overwhelming for some people. They can be uncertain about why they need the whole process, and not just a Will. They can feel uncertain because they are not sure what is needed of them, and they don't know what it involves.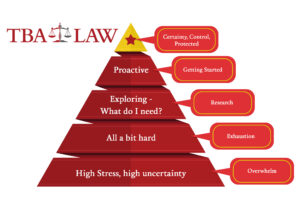 Estate planning is easy with TBA Law. We are able to take people through our process, so that they have everything explained to them in a way they understand, and all their affairs are sorted out, so that they feel in control and confident.
A Will is only part of the estate planning process, and there are many more aspects of life and death that should be considered. Not everything on this wheel will be relevant for everyone, and TBA Law also cannot completely provide everything. There are some things, like life insurances and tax planning that will need to be done in conjunction with other professionals.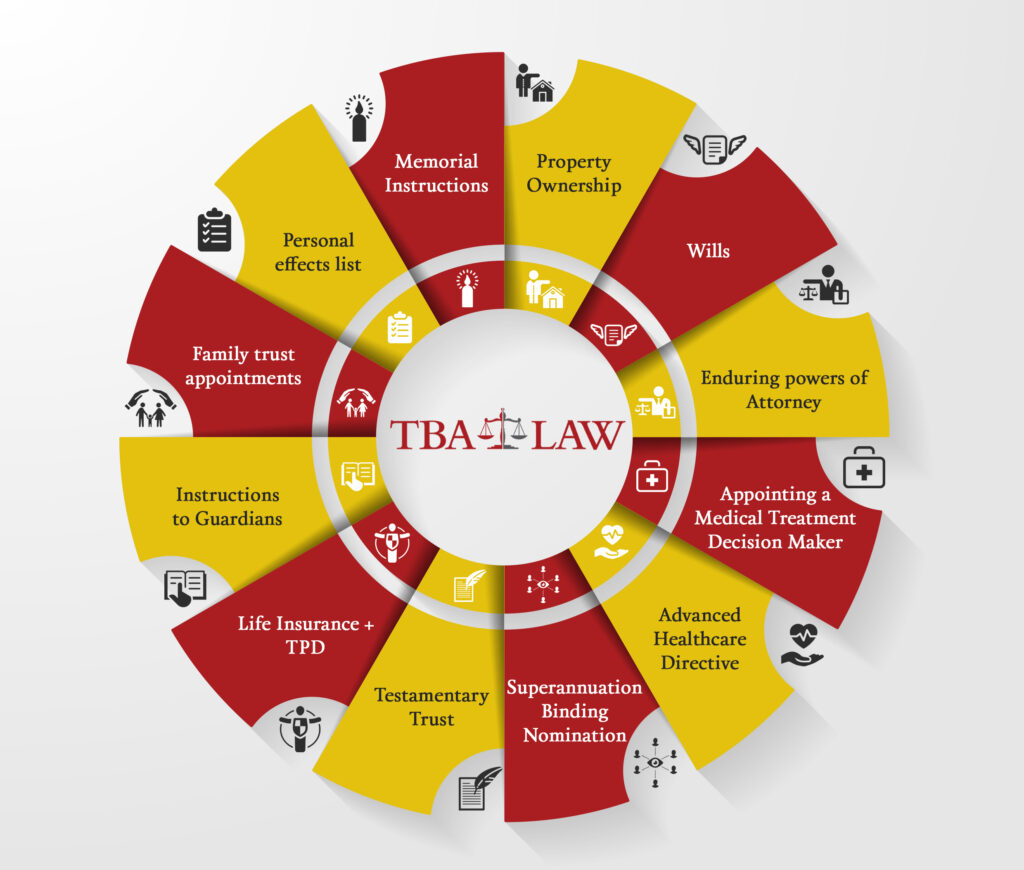 We don't want anything left out, or the job half-done for you. So our solicitors are strategically thinking about all these aspects for you, working out whether they are relevant for you, and not worrying you unnecessarily if they are not.

The process itself is sometimes daunting for someone, until they realise that it only takes two appointments with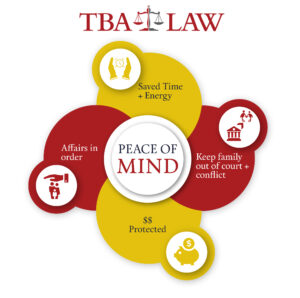 us, over about 2 weeks, and the whole thing is finished. In the first appointment, we collect all the information we need from you, and for a couple of things that you may not be able to answer on the spot, we can collect before the second appointment.
Rather than continuing to feel uncertain, or burying your head in the sand, wouldn't it be better to have everything done for you? Wouldn't it be better to save the time and worry? Wouldn't it be better to feel the peace of mind, once it's done within a month, that there's one less thing that you need to worry about?