Who Is Eligible to Make A Claim Against My Will?
From the start of this year, the legislation in Victoria in relation to family provision claims has changed. The new changes have significantly restricted the people who can make a claim against your Will. This has been done by introducing a list of eligible people who can make a claim. These include:
Spouse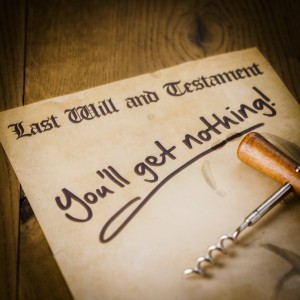 Whether married or de facto, if you have a current spouse at the time of your death and you exclude them from your Will (or haven't updated it to include them) then they have a claim against your Will.
An ex-spouse can also make a claim against your Will, if a property settlement hasn't been finalised under the Family Law Act.
Children
If you exclude your children from your Will, they could also make a claim. Children who are under 18, disabled, or full-time students and under 25 have a fairly good chance of making a claim. Adult children who can stand on their own two feet financially have less of a chance, since the Court is coming down on such claims.
People who were treated as your children, and who believed they were your child for part of their lives, can also make a claim. This would encompass the category of a grandchild being raised a the grandparents' own child.
Step-children can also make a claim. Unfortunately, there is no definition as to what a step-child is. Does it only include a child who is raised in a blended family? Or does it also include adult children of a late second marriage? Does the deceased have to have married the new spouse, or can step-children include those of a de facto spouse? We can only wait to see how the Courts interpret the new legislation on this point. No doubt, it will come down to the health and financial position of the step-child as well.
Spouse of your dead child
If a child of yours died within 12 months, then their spouse could make a claim against your Will.
Member of your household
A member of your household, whether they are a family member or not, could make a claim against your Will. They have to prove that they have been financially dependent on you.
Another similar category is someone who has a registered caring relationship with you. This is more than just a Centrelink carer – this relationship needs to be registered with Births Deaths and Marriages. See some more information about this here.